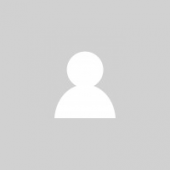 Come wanting to change.
I found Dr. Cale online and went to him because I read the positive reviews. I also had a friend who recommended it, even though he doesn't take insurance.
The result: In 7 sessions, I changed the bad habits I had and was on track for what I wanted. I was drinking too much and exercising too little, which made me feel crappy about myself.
Within a few sessions, we addressed my bad beliefs, did some cool things to 'leverage' me into better habits. I have dropped 22 pounds, rarely drink now, and feel better than ever.
When Dr. Cale asked if I would put my verbal feedback in writing, I had no problem with it. I just say to anyone: Don't come wishing for sympathy. Come wanting to change. If you do, I believe Dr. Cale can help.