The outcomes are well worth it.
Testimonials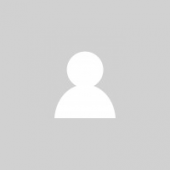 The outcomes are well worth it.
We were at the end of our rope with both children. We had fought with them for years, over homework, chores, and just getting along. They each were on medication for ADHD, and yet our home was still crazy. At 14 and 12, both kids were starting to fail in every subject, teachers were out of ideas, and the future looked bleak. Every day was a battle, and at times…very ugly.
Our friend recommended Dr. Cale, and we were reluctant as he does not work with insurance. However, after meeting with him, he provided two services that have changed our lives.
First, he provided a few sessions of guidance on how to manage our home and our routines. This brought peace, order, and responsibility to the home within five weeks. However, as predicted, the ADHD symptoms still interfered with their academic progress.
This was when we enrolled both children in the Neurofeedback program. While Dr. Cale warned us that change would happen slowly, from the inside out, we did not expect the incredible turn-around we experienced…especially with our more violent, mouthy, and academically disinterested 14-year-old.
Within a month, his teachers were emailing us about his remarkable shifts. He started completing assignments, asking a few questions and did not stir trouble at school. Given the changes with COVID, he also had days of schooling at home. Even that became workable, as we didn't battle to keep him on task.
Overall, the parenting piece Dr. Cale gave us quickly brought calm to the home. Neurofeedback training, however, has changed how our kids' brains work. They are better focused, less distracted, and more motivated to get work done (and of course, none of this is perfect). Both have reduced their medications and will likely be medication-free once the Neurofeedback is complete.
One note: Neurofeedback is not cheap, but the outcomes are well worth it, given the changes we have seen. At least speak with Dr. Cale to see what services might be of help. We were both reluctant, but the remarkable results speak for themselves.